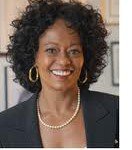 An Executor, facing a proceeding forcing him to account, filed a motion seeking various relief including the recusal (removal) of Surrogate Nora Anderson from hearing his case. The Executor alleged that the Surrogate, in a prior written decision, showed a lack of objectivity and judicial temperament. The Surrogate opined that a judge is "disqualified from hearing a case if she has an interest in the outcome, or is related by consanguinity or affinity to any party to the controversy." In this case, no such allegation was made by the Executor.
The Surrogate further reasoned:
It is well settled that, in the absence of a legal disqualification under Judiciary Law §14, "a Trial Judge is the sole arbiter of recusal" (People v. Moreno, 70 NY2d 403, 405 [1987]). Canon 3 of the Code of Judicial Conduct provides relevant guidance by stating that a judge should disqualify herself when her "impartiality might reasonably be questioned, including but not limited to instances where…the judge has a personal bias or prejudice concerning a party; or…personal knowledge of disputed evidentiary facts…" (Rules Governing Judicial Conduct [22 NYCRR] §100.3 [E] [1]). The judge must look to her own conscience to determine whether she harbors any bias or prejudice which might interfere with a fair determination of the case before her (People v. Smith, 63 NY2d 41, 68 [1984]; People v. Bartolomeo, 126 AD2d 375, 391 [2d Dept 1987]). In order to be disqualifying, any alleged bias and prejudice "must stem from an extrajudicial source and result in an opinion on the merits on some basis other than what the judge learned from his participation in the case (United States v. Grinnell Corp., 384 US 563, 583 [1966]; see also, Berger v. United States, 255 US 22, 31 [1921] ["bias or prejudice which can be urged against a judge must be based upon something other than rulings in the case"]; People v. Moreno, supra, at 407).
Standing alone, the fact that the court previously ruled against the Executor does not provide a basis for recusal. Finding no basis to recuse herself under the law and rules set forth, the Surrogate denied the motion.
Estate of Clark, 2009-2396/A  (Surrogate's Court, New York County, Decided January 23, 2014)